If you are looking for ways to make money with a blog, then read this blog post.
Two questions I get asked quite often when it comes to blogging is:
Is it possible to make money with a blog?
How can one make money with a blog?
The answer to question number one is yes, you can make money with a blog, but it all depends on how much time, effort, and sometimes money you are willing to invest in your blog. Most bloggers make very little to no money with their blogs while others like Michelle Gardner from "Making Sense of Cents", make over $50,000 per month with affiliate marketing alone. Unfortunately not all affiliate programs are always available to South Africans, but there are more than enough out there for us to also be able to make a decent income if we really wanted to
To answer question number two, I made a list of ways that you can make money with your blog, but before you can start making money with a blog you would of course first need a blog. This luckily is very easy and relatively cheap to do – Read: 5 Steps to Creating Your Own Blog
If you already have a blog and want to start making money with it, here are 10 ways that you can make money with a blog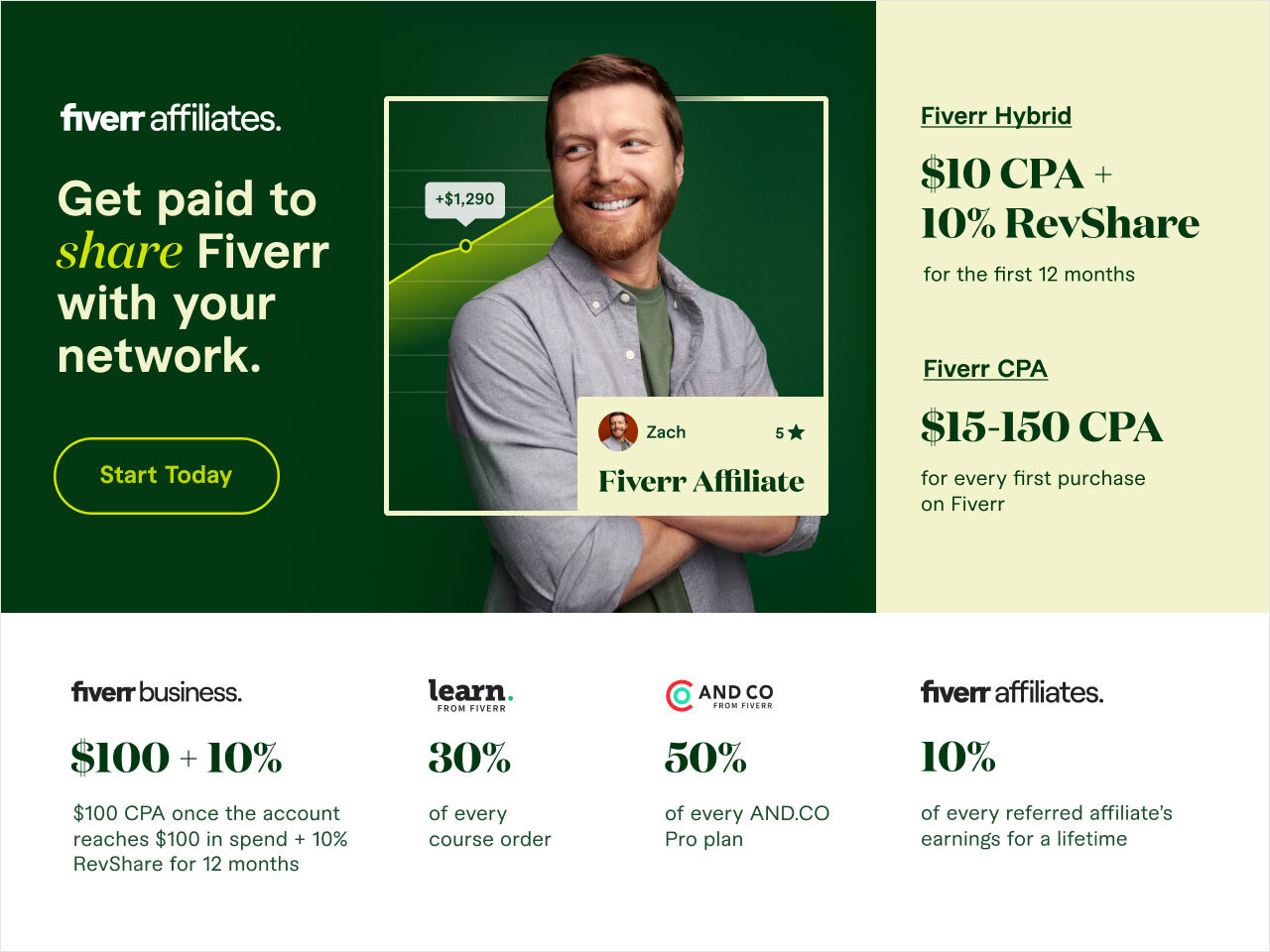 This post contains affiliate links which means I may receive a commission if you choose to purchase/subscribe through any of these links I provide – this will be at no extra cost to you. Please read my disclosure for more details
1. Affiliate Marketing
We'll start with affiliate marketing because that seems to be the major income source for most bloggers. Affiliate Marketing is when you promote other people and companies products and services on your blog. Some of the top affiliate programs include Bluehost, Fiverr, Amazon, and one of my favourites ShareASale.
Also read: Affiliate Marketing Programs Worth Having A Look At
2. Google AdSense & Ad Space on Your Blog
Google AdSense is one of the most popular options for a lot of bloggers to start earning a passive income. AdSense is when you display Google Ads on your site. When visitors click on those ads, you get a percentage of the ad costs. You can also offer to sell ad space on your blog to other companies, but you will have to be able to prove that you get enough traffic to make it worthwhile for the advertisers to want to buy ad space from you. Ad space is also not limited to your blog. You can sell ad space in your email newsletter, podcasts, videos, and on your social media sites
3. Offer Your Freelance Services
Some bloggers have a page on their blogs where they offer services like freelance writing, virtual assistance, or graphic design, but you can offer anything that is more or less related to your niche and blog topics. For example, if you have a fitness blog and you are a qualified fitness instructor, why not offer online fitness classes or if you're a life coach with a personal development blog, why not offer online life coaching sessions.
4. Write Sponsored Posts
Sponsored posts are where a company pays you to write a post about them or their products. When you have had your blog for a while and people start visiting it on a regular basis, you will find that a lot of companies, related to your niche, might contact you and ask you to do sponsored posts for them.
5. Create a Business Directory
A business directory is where you list a whole lot of companies and services on your blog. You can even install a plugin that can help you set up a business directory on your site.
Also read: Ways To Make Money Working From Home or From Anywhere In The World
6. Sell Products & Online Courses
With plugins like Woocommerce, it has become easier than ever to sell products directly from your site. Best of all WooCommerce is an open-source eCommerce platform, so it is free to use. Just add the WooCommerce plugin to any WordPress site and set up your new store in minutes. With plugins like Woocommerce, you can get secure payments, configurable shipping options, and more. If you do not have physical products you can also sell digital products. These include but are not limited to things like ebooks, images, videos, apps, plugins, themes, courses, and more.
7. Create a Job board
Add a job board to your site. A successful job board will bring people back to your blog again and again. It also means that you can earn a decent income from companies that advertise their job listing on your site. Again there are plugins to help you. WP Job Manager is open-source software, so check it out if a job board is something that you are considering adding to your site.
8. Review Products
Offer to review businesses' products or services for a fee. Just remember to be honest when writing these reviews. You can start by writing free reviews on your blog and as your site and followers grow you might get businesses that ask you to review them or their products. Some businesses only offer free products, it is up to you to accept or decline these offers. The most important part is to try and always stay true to your niche and image.
9. Sell Memberships
You can also sell memberships to exclusive parts of your website. For example, if you have a job board you could charge people to gain access to it or instead of selling fitness programs, personal trainers can have a paid membership section where people can get fitness programs as part of their membership.
10. Receive Tips and Donations
This option often gets overlooked and is not always a popular option with some bloggers but it is a way of getting an extra income and services like "Buy Me A Coffee" has made it easier than ever to add this option to your blog. It gives your readers (even if it is just your mom) the option to "tip" you if they feel that you are giving them valuable and useful content.
Find really cool templates for your blog at Template Monster.
---